Salma Zulfiqar - ARTconnects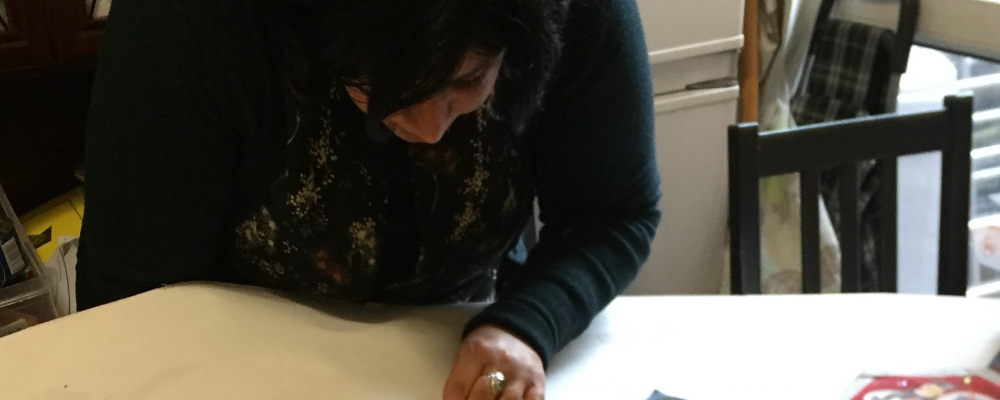 Salma Zulfiqar (ARTconnects)
International Artist & Activist
Salma Zulfiqar is an abstract artist and her artwork has been influenced by her humanitarian work around the world to countries such as Pakistan, Afghanistan, Bangladesh, Sri Lanka, India, Iran, Yemen, Syria, Lebanon, Egypt, Yemen, Kenya, Cameroon, Chad, Cuba, Brazil and Barcelona. Salma works with different art forms, painting, crafts, mixed media film and photography and has explored different humanitarian and political issues through an abstract form. She is currently focussing on the issue of migration through community art - promoting integration, preventing hate crimes and extremism.
Salma is of Muslim heritage and was born and brought up in Birmingham in the UK and her artwork has been exhibited in London, Birmingham, Paris, Dubai and Kabul.
Salma runs ARTconnects workshops around migration and peace, and uses art and conversation to connect people from diverse backgrounds through creative expression.  She has been running workshops with Celebratig Sanctuary for refugee and community groups, and members of the public at locations including Handsworth College, Golden Hillock Women's Centre, Birmingham Museum & Art Gallery, MAC, Stone Road Hostel, Bonia House, Library of Birmingham, also as part of CSB's year long community project Culture Connect working with Syrian refugees.
Salma was also voted as one of the most inspirational women to hail from Birmingham and her work has been documented in Once Upon A Time in Birmingham - Women Who Dared to Dream: New book celebrates inspiring Birmingham women and their achievements
Website