Birmingham Refugee Week Online
Birmingham Refugee Week  - Hear The Real Life Stories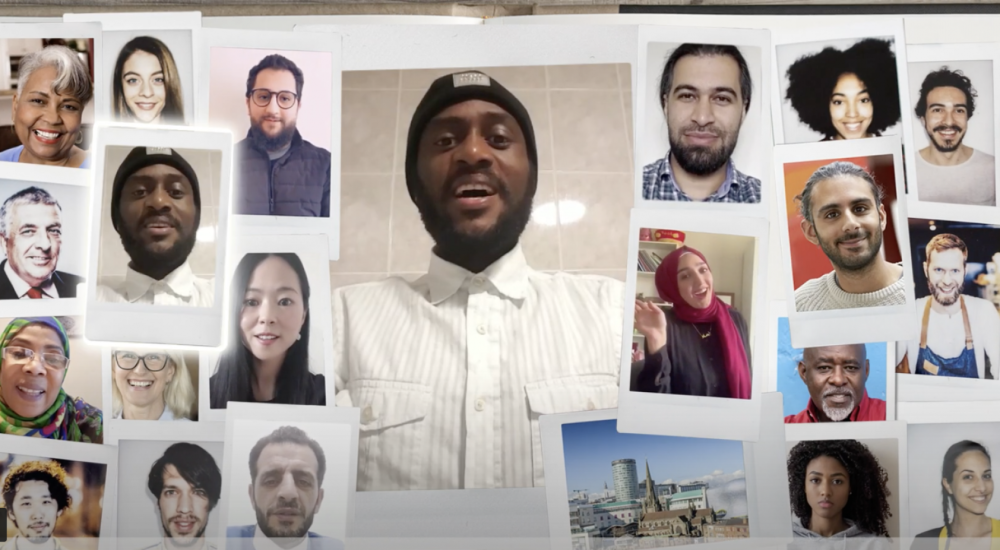 Many groups and organisations have produced films and accounts from refugees and asylum seekers about their experiences.  Content is available to view, please follow the links below.
Birmingham City Council - Refugee & Migration Team
To celebrate RW the Migration Team has made a short film that highlights the contributions that refugees/asylum seekers bring to Brum especially around work and employment. The film features inspiring people who have sought refuge in Brum.
Please view film here:
Refugee Action - Lift The Ban
Refugee Action is an independent national charity that provides advice and support to refugees and asylum seekers in the UK, and campaigns for a fairer asylum system.'
Lift The Ban Campaign
Right now, right here in the UK, people seeking refugee status are banned from working whilst they wait months, and often years, for a decision on their asylum claim. Instead, they are left to live on just £5.39 per day, struggling to support themselves and their families, whilst the Government wastes the talents of thousands of people.
We think that's wrong. We believe that people who have risked everything to find safety should have the best chance of contributing to our society and integrating into our communities. This means giving people seeking asylum the right to work so that they can use their skills and live in dignity. The Lift the Ban coalition is working to change this. Together, we believe we can #LiftTheBan and ensure that people seeking safety in the UK have the right to work.
To hear why this is important please visit:
To find our more about the campaign please visit:
Refugee Action - Lift The Ban - Real Stories
Rees Foundation
The Rees Foundation is a national charity that supports care experienced people to thrive. This can take many forms including financial assistance, educational grants, advocacy, housing, mental health support and the Arts. For Refugee Week Rees Foundation have created this video:
In Her Shoes
One of the songs from their recent 'What Community Means To Me' project, with women from ASIRT and Refugee Action.
Watch video here:
Ikon Gallery
Screening - door open – (2014–2019)
A film by ZouZou Group, comprising two anonymous artists, one Syrian from Damascus, the other British, living in England.