Birmingham Refugee Week Online
Birmingham Refugee Week - Learn About The Organisations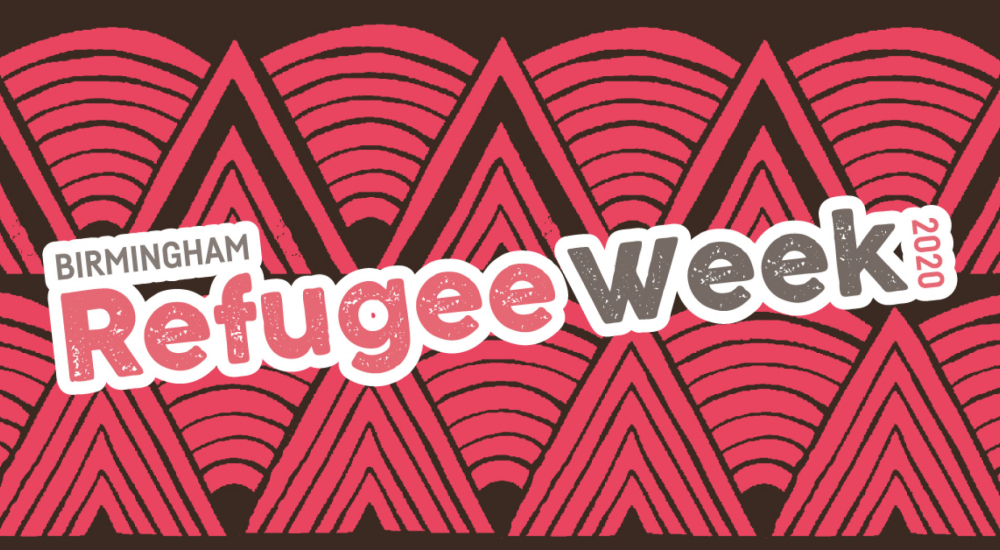 Learn about some of the organisations offering help and support services to asylum seekers and refugees.  See details below:
Restore
Restore's vision is for a society into which all refugees and asylum seekers are welcomed, valued and integrated.
Restore works towards that vision by:
Building relationships and equipping for integration – through befriending, group social activities and employability training
Motivating for action – through raising awareness of refugee issues and opportunities to make a difference.
Working for change – through partnering and campaigning with others to improve systems and services that affect refugees and asylum seekers.
Find out more about the work of Restore:
The Bike Project
The Bike Project collects abandoned bikes and fixes them up at its workshop in Balsall Heath to donate to refugees and asylum seekers across the West Midlands. For refugees surviving on limited funds and often restricted from working, a bike is a vital lifeline to access essential services, support and education. The charity is also a social enterprise which teaches mechanics to refugees who help fix up bikes for donation or that go on to be sold the public to fund the charitable activities. It cannot operate without the support of the local community who donate bikes, time or purchase bikes and accessories from its online shop.
Please visit the website for more info:
MiFriendly Cities
MiFriendly Cities are running a social media campaign that reflects on the idea of 'home' during Refugee Week. The campaign will focus on '#SYMBOLSOFHOME'.
Home should be a sanctuary and a safe, supportive place. It's what MiFriendly Cities is helping to create in the West Midlands. But right now, during lockdown, it might also be places of solitude, or even sadness. To mark Refugee Week, we are sharing images and ideas that symbolise home. For example, this may be an object, photograph or meal that reminds you of home!
You may post your response on either Twitter, Facebook or Instagram, please make sure to tag us!
To find out more please go to:
Bosnia and Herzegovina UK Network
The BH UK Network is a registered charity organisation set up in 1996 to provide practical and
psychological support to Bosnian and other ethnic minority communities. The Committee consists of service users and service providers, including young, unemployed, elderly and disabled members of our community.
Main aims of the BH UK Network include improving the quality of life for the 10,000 Bosnian
refugees living in the United Kingdom, who moved over amidst the Balkan Wars. This includes a
population who are physically and psychologically scarred as a result of the war and many of whom are in need of long-term on-going and consistent care. Their biggest barrier to accessing this care is their lack of knowledge of the English language, which is where our organisation plays a vital role.
BBC video about Bosnia House and Bosnian community in the UK
Traditional dance - Performance of the folklore group The youth of Bosnia in Cannon Hill Park
Mural in Bosnia House – A celebration of Bosnian identity
Unity – The artwork created in Bosnia House with Salma Zulfiqar
To find out more please visit:
Bearwood Action for Refugees
Bearwood Action for Refugees is a community group, founded in 2015 and committed to supporting newly arrived people in our local community and in transit through fundraising, awareness raising and befriending activities. We host monthly Community Lunches for newly arrived families to come together with our volunteers to cook, eat and play together, and we are currently operating monthly deliveries of food and essentials during lockdown. Much of our fundraising is currently on hold owing to the current restrictions, but do check out our social media platforms for information on how you can get involved in our online fundraising projects. This Refugee Week we launch the online platform for 36000 Humans, a project launched last Refugee Week to honour and remember all those who have died seeking sanctuary in Europe.
To find out more please visit:
Action For Refugees - Facebook 
MotherShip
MotherShip is a community arts organisation, that seeks to connect communities through culture and creativity. Championing women and mothers, we work with newly arrived women and their children in Birmingham and the Black Country through creative cross-artform projects led by highly skilled professional artists. Our projects are all currently online.
To find out more about please visit:
Shelanu: Women's Craft Collective
Shelanu, which means 'belonging to us', is a collective of migrant and refugee women working with Craftspace to develop craft skills, confidence and well-being through social enterprise. They produce high quality craft for sale inspired by their new home, the city of Birmingham and their experiences of migration. As well as learning new making skills, the women are supported to improve their English, learn business skills and run workshops for the community.
For Refugee Week the Collective will be responding to the 8 Simple Acts through social media and contributing to Art Refuge's Corona Quilt.
Follow Shelanu's social media to see what they've been up to:
Facebook: @ShelanuCollective
Twitter: @ShelanuCraft
Instagram: craftspace_