Jazzlines - Rush Hour Blues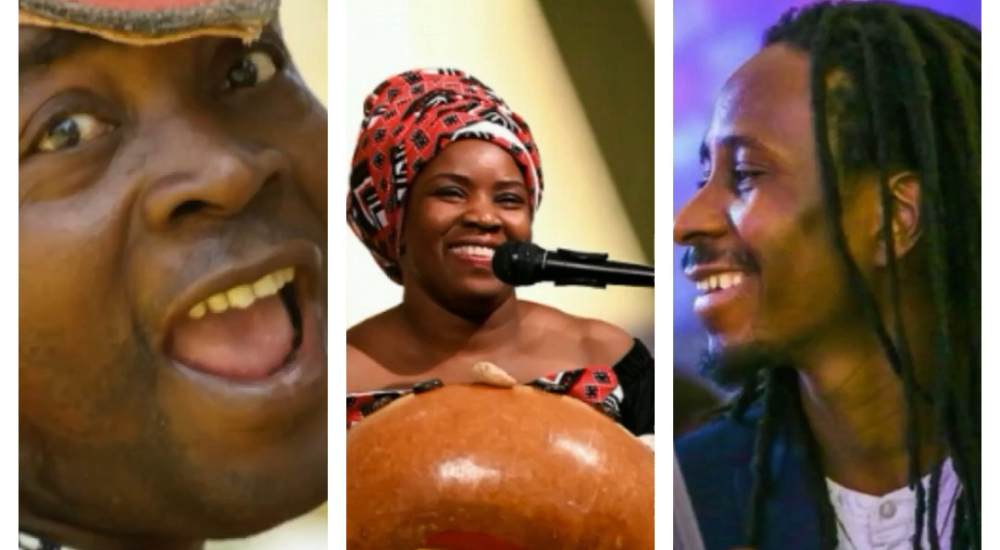 Friday 21 June
Africa Calls Trio
Symphony Hall Foyer - Broad St, Birmingham B1 2EA
 5-6.30pm(Free event)
Africa Calls Trio- A soulful and authentic collaboration with Millicent Chapanda (Mbira player, percussionist, and singer from Zimbabwe), Henri Gaobi (Master Drummer from Ivory Coast), and Malick Kouyate (a virtuoso Kora player from a line of Griots in Senegal). A spectacular performance showcasing diverse ethereal sounds cultivated in the heart of Africa, these traditional instruments produce captivating and mesmerising sounds in this in this intimate space.
Henri Gaobi is a master drummer from Ivory Coast. Henri Gaobi is thought by many to be one of the finest exponents of traditional djembe playing in Britain. Henri keeps the traditional rhythms of the Ivory Coast alive within the context of breathtaking contemporary performances. He is the artistic director of Kaagô, a long-standing African drumming performance group. Henri also performs solo and in ensembles, he has also collaborated with many other artists and groups
Malick Kouyate is an avant-garde, kora player who started playing at the age of 5 a son of Casamance Land in southern Senegal, born into the traditional milieu of sacred music of this region.  Malick was raised in Ziguinchore within a griot family, where the mastery of Kora (African harp) a sacred instrument believed to create a direct connection with God. Malick cofounded a music group called 'Kamben Kefo' (Reunion) famous for Seguruba percussions.

Millicent Chapada is a virtuosic proud cultural artist, mbira player, singer, dancer and percussionist with a vibrant mission to bring the lived experience of women in Zimbabwe onto international world music stages. Her captivating performance style of mbira and song engages spellbinding rhythms from a deep and rich cultural well that is the heritage of Zimbabwe. Millicent continues to defy all odds stigmatising women mbira players as she impressively performs solo and collaboratively on world stages with some world-class musicians.