Elmwood Church Refugee Week Celebration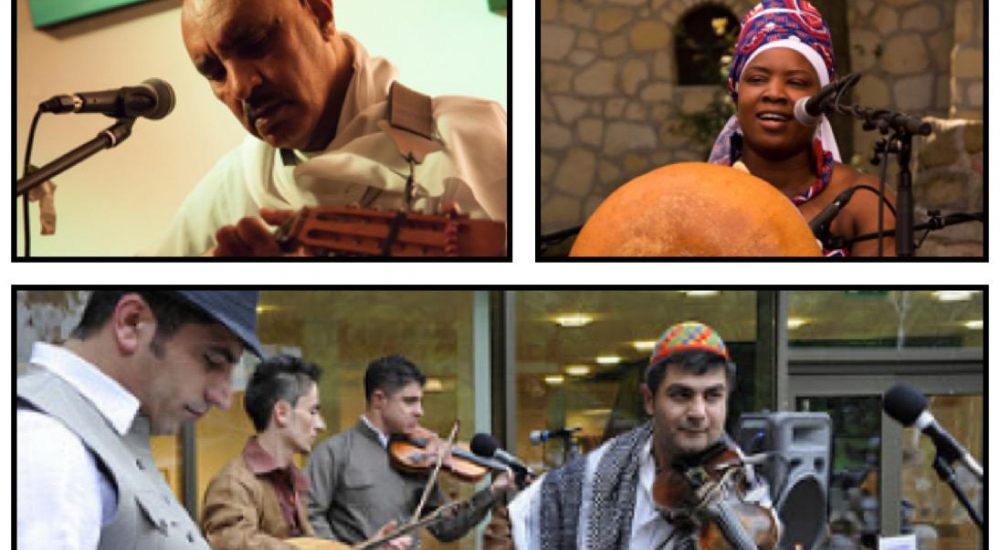 Saturday 22nd June
Elmwood Church Refugee Week Celebration
Elmwood UR Church - 45 Hamstead Hill, Handsworth Wood, Birmingham B20 1BU
1pm - 3.30pm (FREE entry)
Join us for an afternoon of workshops and performances to celebrate Refugee Week, with:
Daholl Kurdish Band, led by dynamic violinist, percussionist and dance teacher Zirak Hamad.
Millicent Chapanda- Zimbabwean Mbira player and Singer
Hassan Salih Nour- Sudanese Ood player and Singer
Drumming with Mark Robertson - ARTconnects with Salma Zulfiqar - Kitemaking with Fahim Zazai
Daholl Kurdish Band - an energetic blend of Kurdish and Middle Eastern music which ranges from traditional to contemporary popular dance music. Led by dynamic violinist, percussionist and dance teacher Zirak Hamad.
Zirak Hamad - after moving to Birmingham from Iraqi Kurdistan in 2002, Zirak has been performing world music fusing traditional and contemporary sounds nationally and internationally. Also, freelancing as a music and Middle Eastern dance facilitator.
Millicent Chapada is a virtuosic proud cultural artist, mbira player, singer, dancer and percussionist with a vibrant mission to bring the lived experience of women in Zimbabwe onto international world music stages. Her captivating performance style of mbira and song engages spellbinding rhythms from a deep and rich cultural well that is the heritage of Zimbabwe. Millicent continues to defy all odds stigmatising women mbira players as she impressively performs solo and collaboratively on world stages with some world-class musicians.
Hassan Salih Nour- singer and Ood Player from Sudan. Salih spent time in Holland and Cairo before settling in the UK, in Birmingham. Working with a Sudanese percussionist from Holland, Salih brings a soulful and captivating performance of traditional and original Sudanese music. "a highly talented and charismatic performer."