Surge Orchestra with Nifeco Costa & Babock Djazz MAC Birmingham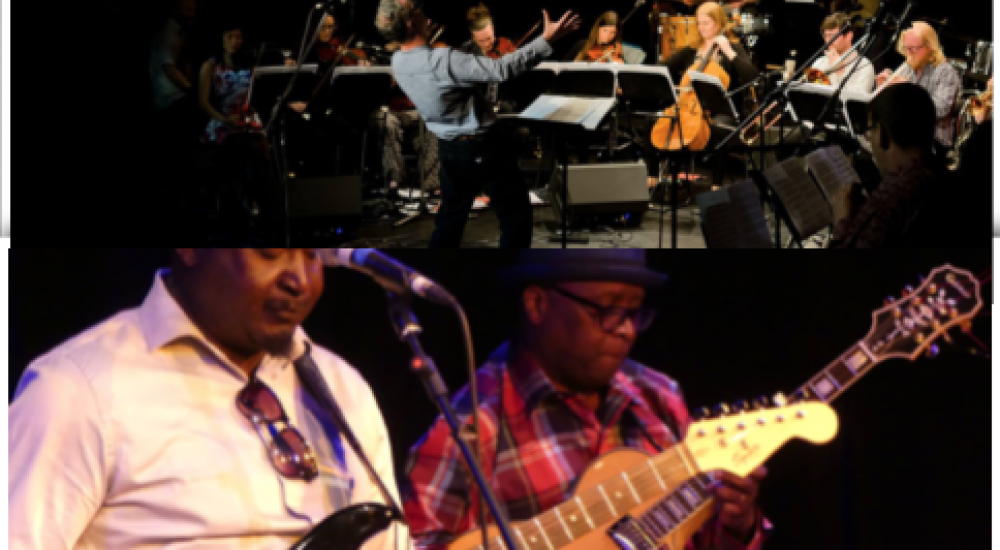 Saturday 21st September
MAC, Cannon Hill Park, Queen's Ride, Birmingham B12 9QH
Doors open 7.45pm     Entry £10 / £8 Conc 
(Booking via MAC 0121 4463232 or macbirmingham.co.uk)
Surge was founded by Sid Peacock in Birmingham in 2003 with a commission from Paul Murphy to mark the St Patrick day celebrations. Since then they have performed across the UK and Ireland, released 3 CDs and now present a yearly festival in Birmingham. This concert with Nifeco Costa is part of a developing series of new commissions and collaborations with musicians across all genres, visit www.surgeorchestra.comfor more info.
Nifeco Costa -  musician and singer from Guinea-Bissau, now based in the UK has formed the band "Babock Djazz", bringing together local musicians with origins from around the globe.  Nifeco brings beautiful melodies, a sweet voice and an infectious Latin groove.
This collaboration promises to be a vibrant and exciting event!