Autumn Livestream Series 2020 (i)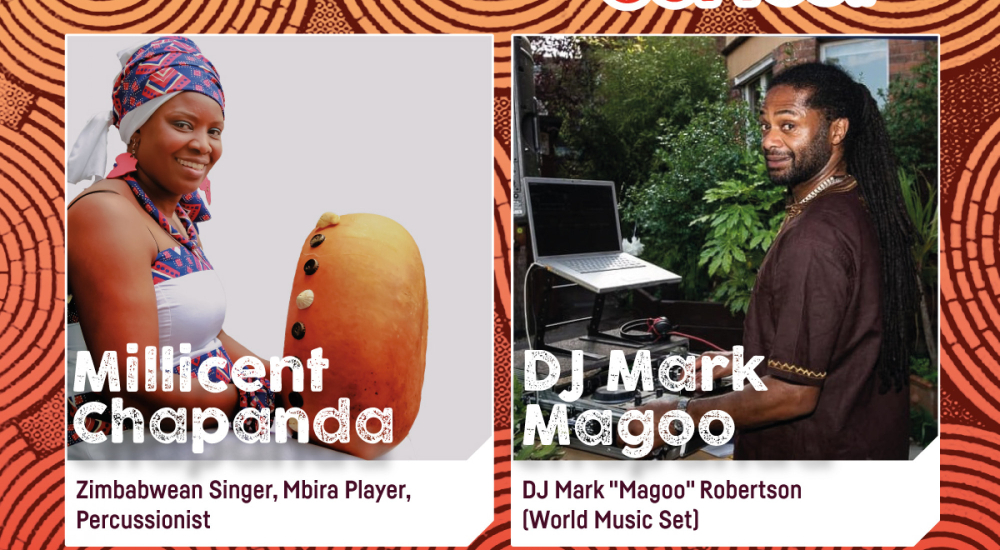 Saturday 26th September 
LiveStream (Online) at 7:30pm
Millicent Chapanda
Zimbabwean musician and creative artist, mbira player, singer, dancer and percussionist.   Drawing on her Shona cultural heritage, Millicent presents a captivating and spellbinding performance of Mbira and song with engaging rhythms from the deep cultural well and heritage of Zimbabwe.
All events rounded off with a live World Music set from DJ Mark "Magoo" Robertson
Percussionist and musician with many years experience performing in Samba and African drumming groups, such as, Birmingham Afro-Bloc and Urban Vibes before transferring his skills in club nights playing percussion along side Birmingham's finest DJ's.  Having played and taught for many years Mark also DJ's regularly in all the genres he performs in. He will be providing us with a live set for each event to keep the party going.
Details for live stream to follow