CSB Bitesize Series With Niwel Tsumbu and Éamonn Cagney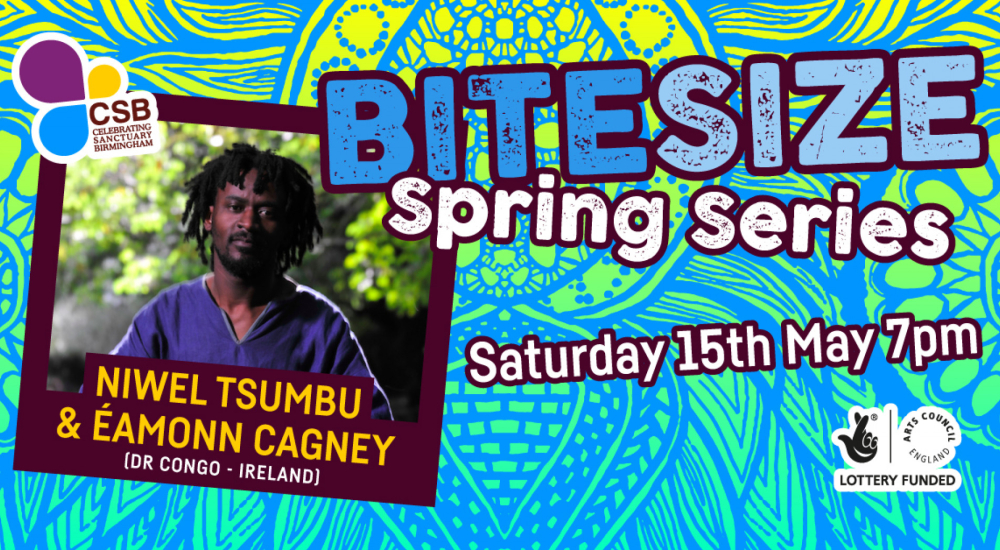 Saturday 15th May 7pm
Join us for the finale of the CSB Spring Bitesize Series.  We bring this series to an end on a real high with highly acclaimed partnership of Niwel Tsumbu and Éamonn Cagney. Niwel and Éamonn are known for their incredible musicianship and exciting performances.  Their 15 year collaboration has been described as "cutting edge cross cultural performance" "a spectacular and grove-laden show".  
Niwel Tsumbu - Congolese virtuoso guitarist, composer, singer.  An engaging and innovative musician, hailed as "an exceptional guitar player", Niwel has collaborated with many celebrated musicians such as: Sinéad O'Connor, Baaba Maal, Richard Bona and Nigel Kennedy to name a but a few.
Éamonn Cagney - Irish percussionist, composer, performer.  Established as one of Ireland's premiere musicians, leading his own groups Treelan and RITHIM.  With a deep knowledge of World Music, Jazz, Irish Traditional, and other styles, he has performed worldwide for over 20 years.
We hope you will join us for this exciting musical fusion!
Supported by ACE
CSB Page   https://www.facebook.com/celsancfest
Youtube CSB Livestream