CSB Autumn Bitesize Series with MUHA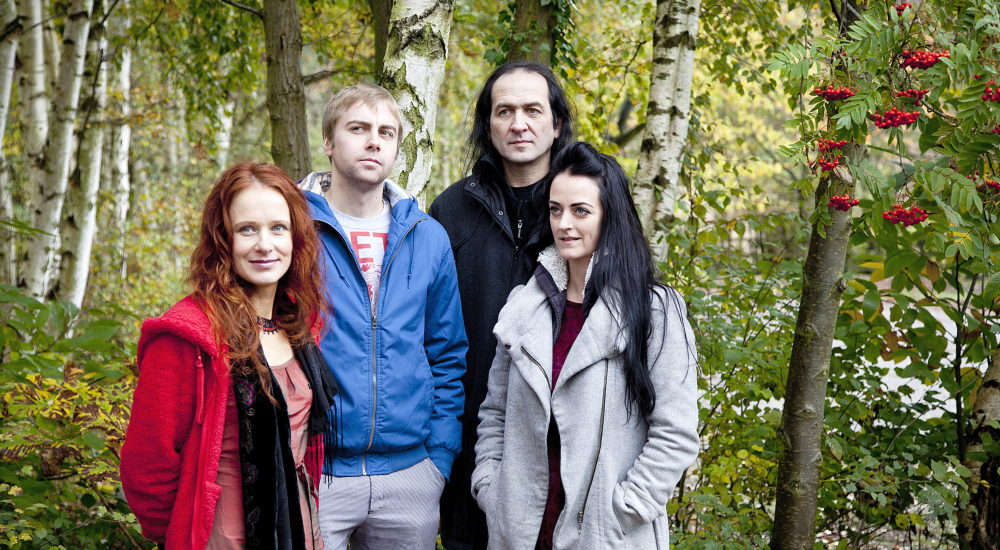 Sunday 3rd October           LiveStream Starts at 3pm
After a fun packed, post lockdown Summer of live events, CSB is excited be back with our Autumn Bitesize Series.  This Autumn we have a wonderful selection of music from around the world, in bite-sized, pre-recorded, live performances.  Get cosy on a Sunday afternoon and tune in to our livestreamed series, or listen later at your leisure.
Eastern European Contemporary folk band MUHA  from the heart of the multicultural East Midlands' Nottingham.
MUHA
MUHA offers a new tradition in contemporary Eastern European music, influenced by the multicultural society in the UK. Entertaining with their musicianship through a sound stemming from eastern roots and engaging audiences through a variety of languages and catchy grooves.   Combining the melodic beauty of Eastern European folklore, North Indian Kathak rhythms, Cuban beats and original lyrics they mesmerise with a musical feast rooted in the Slavonic tradition but cultured from the world.
MUHA's musicians come from different walks of life and each one of them combines their expertise to create a truly unique sound. The band formed in 2004 when singer/ songwriter Iryna Muha met guitarist Dmitry Fedotov. Together with Louise Clements on bass/kathak vocals and Nikki Mckenzie percussion, MUHA offers an enthralling fusion of Slavonic-rooted music enhanced with rhythms and global folklore narratives.
Watch here:
CSB Page - https://www.facebook.com/celsancfest
Youtube - CSB Livestream - https://www.youtube.com/channel/UC1OBGLy2bwNMw-WPLadqRiA