CSB Lunchtime Concerts at Symphony Hall with Germa Adan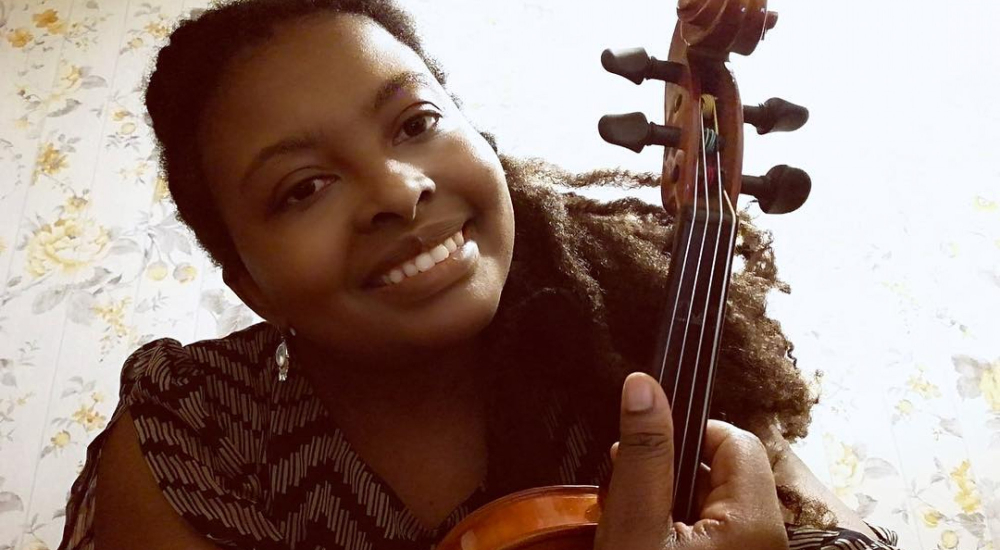 Celebrating Sanctuary Birmingham Lunchtime Concerts at Symphony Hall (2022)
Moving into 2022 Celebrating Sanctuary continue their series of free lunchtime events in partnership with B:Music (Symphony Hall).  As part of the celebrations for their 20th Anniversary Programme CSB will be presenting some amazing World Music artists from across the country, with music originating from around the world. 
Thursday 24th February – 1pm
Germa Adan (Haiti)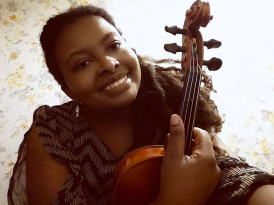 Germa Adan is a Haitian folk artist known for her ability to write and perform in the style of a storyteller with a strong undercurrent of social consciousness at the heart of her music. She writes and  performs a tapestry of ethereal vocal and stringed harmonies, influenced by the overlapping identity with cultures, especially so in the Haitian, American and British folk influences that colour her sound.    Germa regularly performs with her band of fantastic musicians and vocalists, also as a solo artist with violin and guitar.  'captivating and honest', Folkroom London
Celebrating Sanctuary Birmingham (CSB)
CSB is a diverse music and arts organisation with a mission to support, promote and develop artists from refugee and migrant backgrounds.  To find out more about CSB please visit our website.  https://www.celebrating-sanctuary.org.uk/
More artists for 2022 will be announced soon, stay tuned for updates.