Night Tales at 1000 Trades with Muha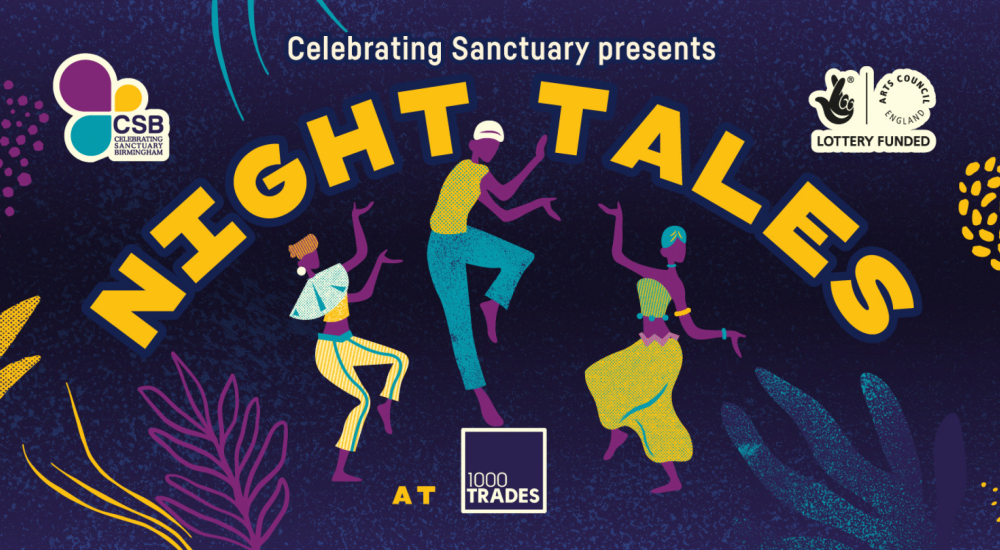 To launch our brand new series of events 'Night Tales' in partnership with 1000 Trades, we present to you Muha. Expect musical tales by night with the melodic beauty of Eastern European folklore combined with Kathak rhythms and Cuban beats.
Muha (Ukraine / Latvia / UK)

MUHA is an established Eastern European Contemporary Folk band from Nottingham, UK. Formed in 2006 when Ukrainian born musician, singer, songwriter Iryna Muha moved to Nottingham and met Latvian rock legend Dmitry Fedotov, guitarist and artistic director. 
Together with Louise Fedotov-Clements on bass and Nikki Mckenzie percussion MUHA offers an enthralling fusion, combining the melodic beauty of Eastern European folklore, North Indian Kathak rhythms, Cuban beats and original lyrics, they mesmerise with a musical feast rooted in the Slavonic tradition but cultured from the world.
They are releasing their single Strela to kick off the exciting new music season, with extra zest and joy.  "Strela - An Arrow, is inspired by a Folk tale The Frog Princess where the Father King asks his three sons to shoot an arrow and find their fate at the place where it lands." Written by Iryna Muha, arranged and recorded by Dmitry Fedotov. 
.
Thursday 3rd November
Doors 7.30pm
Entry £5
Tickets: Book Here
Hosted by Celebrating Sanctuary Birmingham in partnership with 1000 Trades. With special thanks to Arts Council England(ACE).