Lunchtime Concerts at Symphony Hall - 2023 Season Finale Ft. Namvula & Babak Aria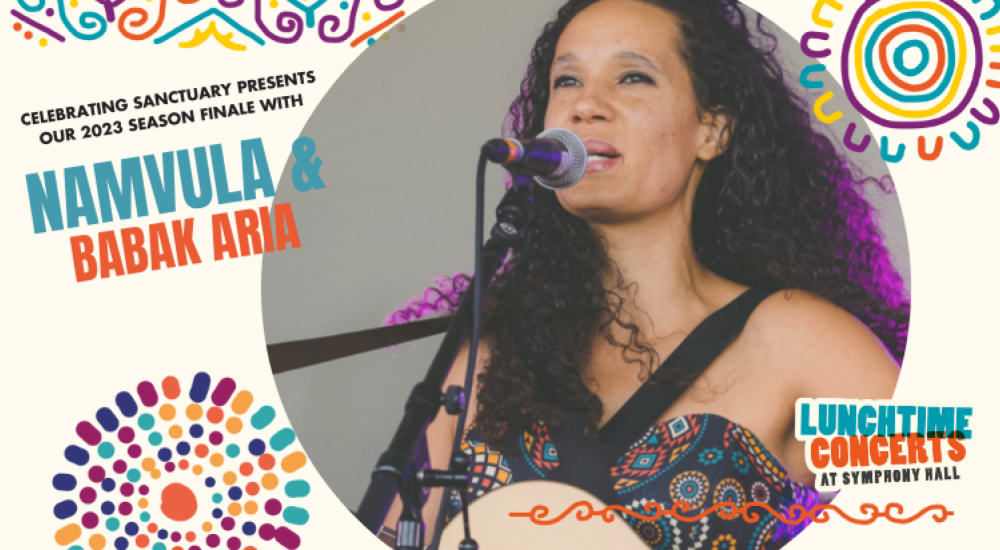 Autumn Series
Following on from an exciting Summer of events, Celebrating Sanctuary have more amazing musicians to bring you through Autumn into Winter.  Enjoy music from around the globe as part of their ongoing Lunchtime Concerts series, in partnership with B:Music at Symphony Hall.
To brighten up those cooler days the programme will showcase colourful Roma influenced music from Serbia, intricate and lively kora from The Gambia, exceptional oud playing from Syria and a blend of Latin, jazz and folk from Zambia.
Thursday 14th December
Time: 1:00 - 2:30pm
2023 Season Finale featuring Namvula (Zambia / UK) With support from: Babak Aria (Iran)
About the Artists
Namvula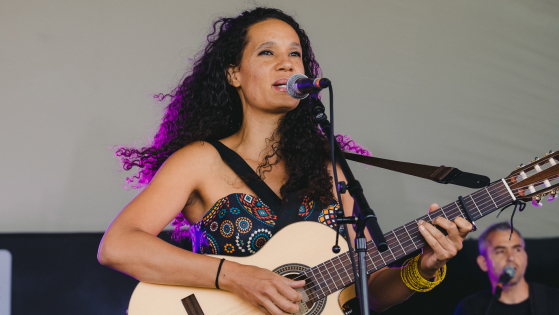 is a singer, songwriter, who fuses the folk and urban traditions of her Zambian homeland and her Scottish roots with London's eclectic music scene.  Namvula blends African sounds and rhythms with Latin, jazz and folk into uplifting and emotive songs. Crossing boundaries with a refreshing honesty and evocative lyricism, Namvula's music transports listeners into different worlds, whilst staying firmly rooted in African soil.
One of the few Zambian artists performing in Europe, Namvula has collaborated and shared the stage with top international artists, and has worked with some of the UK's most respected African, jazz and folk musicians.
Namvula is also a creative music-making and choral workshop facilitator and believes in the power of music to uplift and engage.
After performing for us last last year as a duet we are delighted to welcome Namvula with her full band.
Babak Aria is a musician and singer from Iran who has been living in the UK for less than 2 years.  He plays the traditional Tanbour instrument, and sings in Farsi, kurdish, Turkish and English.  Babak is a song writer, music composer and performer and has a home studio in his room for making music.  He has performed in Derby, Wirksworth and Sheffield since coming to the UK, and was also involved with the Derby Bach Choir.  We are delighted to invite Babak to Symphony Hall to present his music to our Birmingham audiences.
Stay tuned for announcements about more events in 2024.
Follow CSB on Facebook and Instagram
Supported by Arts Council England.