Naziah Angel - Angel Arts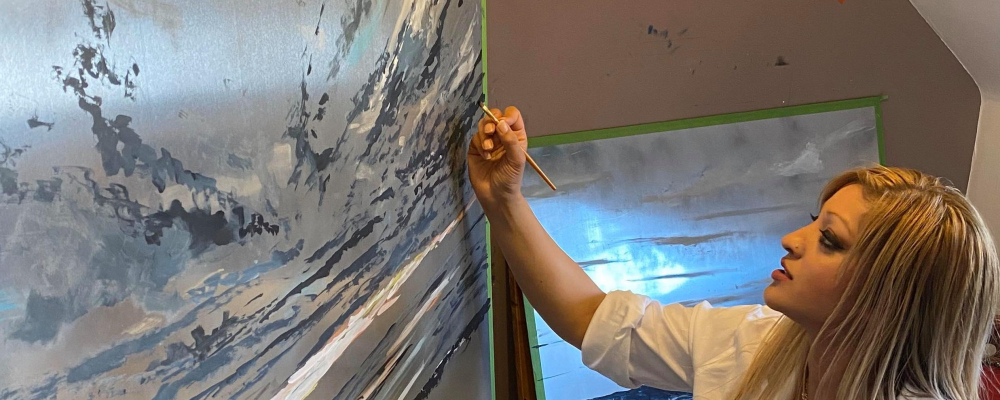 Naziah Angel
Angel Arts
Angel is a visual artist, and Creative practitioner working mainly in special effect paintings, including portraits, murals and scenic art.  She runs her own studio gallery in Moseley Birmingham, where she regularly exhibits her work, as well as exhibiting collections at other galleries.  She creates bespoke art for art collectors and individuals, and is always happy to take new commissions.
Angel has worked in the creative industry as a youth worker, teacher and visual artist for 15 years. She regularly facilitates and delivers art workshops in the community and with schools.  She is experienced in working with children, young people and adults with special needs.
Areas of work include:
Digital Story Telling
Involving creative writing, photography, digital media, sound recording/editing
Scenic Art for Theatre
Set design and structure, painting, and special effects
Mosaic & Murals
Including mosaic school signs and murals.
Arts Awards Qualifications
Angel recently worked on an art project with Celebrating Sanctuary called Welcome, which was aimed at refugees and members of the host community working together to create work for an exhibition at Ort Cafe.
Website