Hassan Salih Nour [Sudan]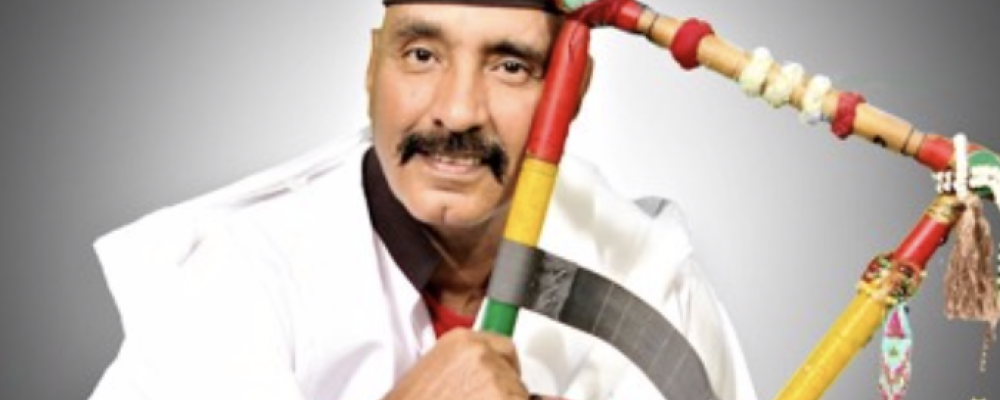 Hassan Salih Nour
Hassan Salih Nour was born in Gabet in Eastern Sudan, to parents from the North of the country. At age three Salih was exposed to the tambour, the traditional instrument of northern Sudan, and began to play and sing local songs. As he grew up, he learned to play oud, bass and mandolin, playing traditional music. After becoming a fixture on the music scene of Port Sudan, Salih moved to Khartoum, where he studied in the Khartoum Music Academy.
For 12 years Salih lived and played in Holland, where he took first place in the Groote Brijs Van Nederland singer/songwriter competition, and participated in the Mondial, Rasism Beed, and Melk Weg festivals. From Holland he moved to Cairo and is now settled in Birmingham. Salih performs both solo and in a number of collaborations, including Yorkshire-based Rafiki Jazz. He is keen to collaborate with other musicians and enjoys playing a wide range of styles.
Celebrating Sanctuary Birmingham were introduced to Salih around the end of 2011. After attending an event with Joelle Baker and Frank Moon (Baker & Moon) promoted by Celebrating Sanctuary, Salih asked to work with the duo after seeing them perform.
Salih has done a number of events for CSB which have included MAC Birmingham and Moseley Folk Festival. Both of these were a collaboration with Joelle and have all received a fantastic response from audiences. He also supported the Krar collective on two occasions when they performed in Birmingham, and recently supported Afro Mio at ORT Cafe.
Salih has also been invited to perform at a number of events such as: Muzikstan ; a performance at the Hope Lunch; a performance to open the Sanctuary Summit event in Birmingham attended by over 400 people. 
Salih has performed solo and in a number of collaborations, including Yorkshire-based Rafiki Jazz.  He now works with a Sudanese percussionist from Holland, and brings a soulful and captivating performance of traditional and original Sudanese music.
"a highly talented and charismatic performer."
Music