Who we are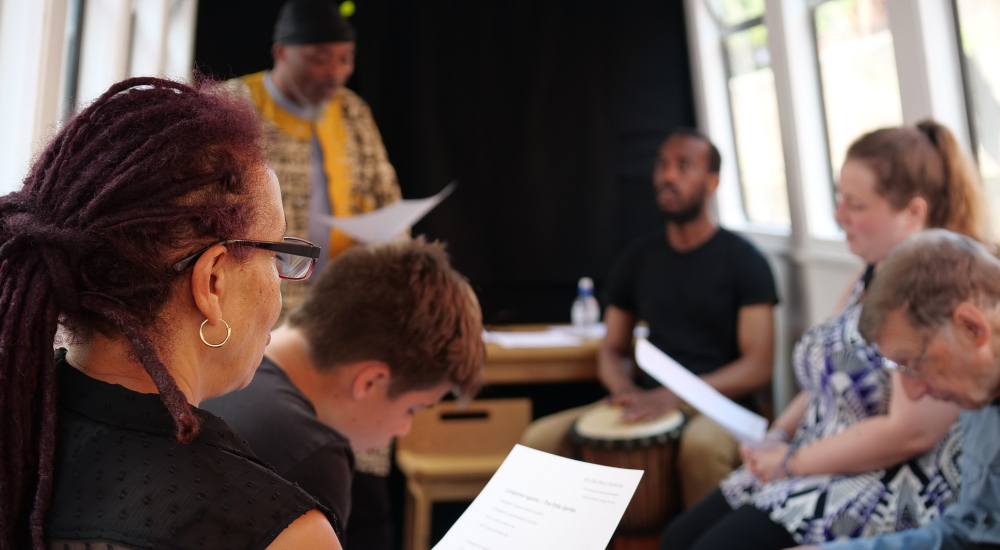 About CSB – Our Mission and work
Celebrating Sanctuary Birmingham (CSB), is a diverse music and arts organisation with a mission to support, develop and celebrate refugee and migrant artists, and to engage through community projects with refugees and asylum seekers. Formed in 2002, CSB has developed 3 strands of work, including: World Music Events & Refugee Week Festival, showcasing refugee and migrant artists; Artist Development with refugee and migrant artists; Community Engagement with refugees and asylum seekers.
CSB brings together communities in Birmingham to:
affirm the message that sanctuary is a human right;
provide an opportunity for refugees and asylum seekers to affirm and share their cultural identities through the arts;
facilitate positive encounters between the public, refugee artists and communities;
raise awareness of refugee experiences;
provide a platform for refugee and migrant artists to progress and present their creative work
Over the last 20 years CSB has developed considerably as an arts organisation whose focus is now:
To support and promote the work of refugee and migrant artists through a year round world music and arts programme, including the Refugee Week festival, providing opportunities for them to share their work with wider audiences, live and online
To support artist development for refugee and migrant artists, at all stages of their careers, by helping them to develop their practice and careers, experience new creative opportunities, and increase their ability to earn a living through their art
To work with refugees and asylum seekers through our community engagement programme, creating opportunities to access and participate in arts, improving quality of life and encouraging wider engagement in society.