We Are Birmingham 2022 - 20th Anniversary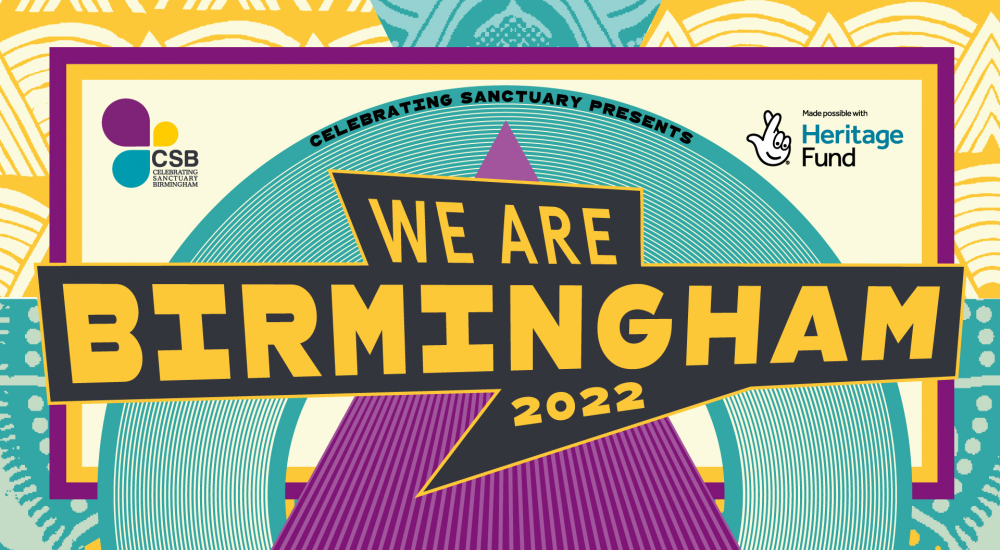 2022 was CSB's 20th Anniversary and to mark the occasion we launched a year long project called "We Are Birmingham 2022". We received funding from the National Lottery Heritage Fund to support a programme of projects and events, which reflected on and showcased 20 years of diversity and culture in Birmingham's Music and Arts Scene - showcasing the work of musicians and artists from refugee and migrant backgrounds.
There was a roster of live and online events for audience involvement at some of the city's most iconic venues, we worked in partnership with Symphony Hall, Ikon Gallery, Library of Birmingham, Mac and many more.

Follow us on social to make sure you don't miss a beat
@celebratingsanctuarybirmingham

Find out more about 'We Are Birmingham 2022' and our online launch!

We Are Birmingham 2022 - Self Portraits Project & Exhibition
with photographer Brian Homer of the famous 'Handsworth Self Portrait' project

Read more about this project here and watch a video presentation of the exhibition