Eddy Aigbe - Featured Artist 2021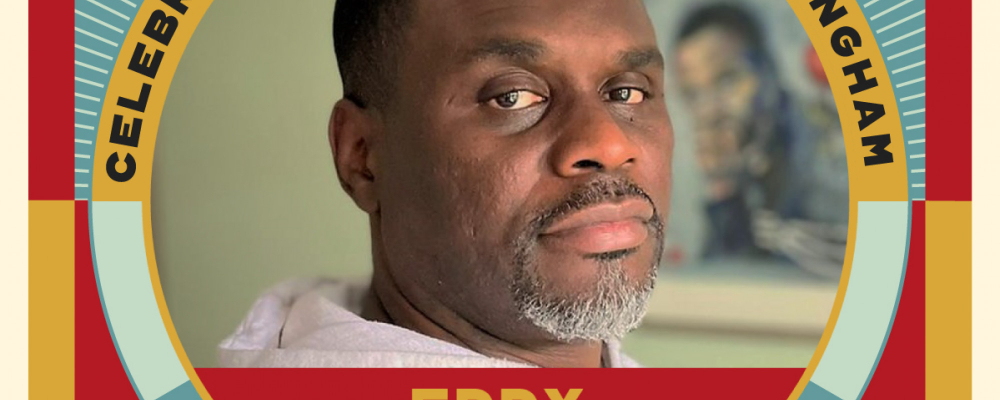 Eddy Aigbe is a Nigerian born Birmingham based visual artist, multimedia painter and art tutor. Since graduating with a Bachelors (Ed) in Fine & Applied Arts from the Delta State University in Nigeria, he actively and passionately produces art for an international audience.

He is an award-winning community worker who supports and promotes communities through various initiatives, art projects, and exhibitions at the community centre where he has worked for many years.

Eddy's current work utilizes symbolism to express himself in his paintings. He ascribes extraordinary meaning to forms, lines and colours, that transforms his work into visual stories of life, dreams, expectations and hope.

Eddy was commissioned by Celebrating Sanctuary to create a new painting for Refugee Week, on the theme for 2021 "We Cannot Walk Alone".
Collective Power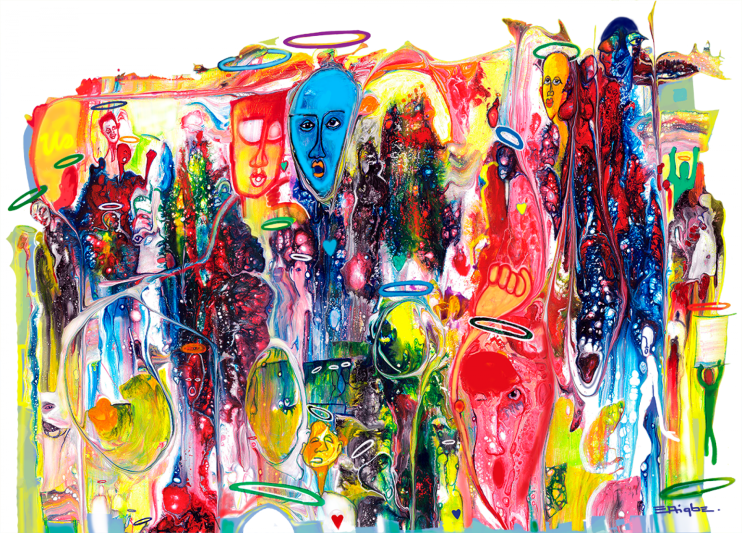 "This work is a combination of traditional and digital media. It reflects how communities come together to seek solutions to both common and uncommon issues or challenges, attaining greater successes and building lasting relationships along the way. For this to happen, people must be involved.

In this painting, I have made people the cornerstone of Martin Luther King's, I have a dream speech and the quote from it, juxtaposing forms, symbols and colours in a show of people power in the midst of challenges. And aside from depicting the diversities that makeup communities, 'Collective Power' reflects the energy and power of people together."
Eddy Aigbe
Website:            eddyaigbe.com
Instagram:         https://www.instagram.com/eddy.aigbe/
Facebook:         https://www.facebook.com/EddyAigbeArtist