Kadialy Kouyate - Featured Artist 2021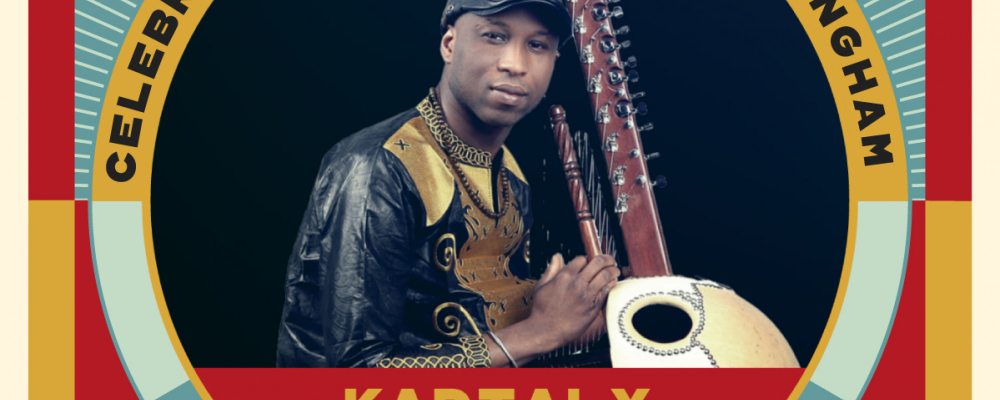 Kadialy Kouyate belongs to a great line of Kouyate griots descended from Balla Fasseke Kouyate, the first Mandinka jali who became official griot to emperor Sundiata Keita in the 13th century. Growing up in a family of griots, he played the kora instinctively from an early age. He acquired a great knowledge of songs based on traditional stories, the bedrock of his repertoire. Later, Kouyate fearlessly discarded these established forms and developed his own.
The Mandinka kora is a unique instrument with 21 strings. It sounds somewhat like a harp, but its intricate playing style can be closer to flamenco guitar. The kora originated with Kabu empire, present-day Gambia, Guinea Bissau and Southern Senegal.
Kadialy's kora playing and singing style have been appreciated in many ensembles and institutions. In 2005 he made his UK debut as performer and kora teacher at SOAS University. He has enriched the London music scene with his griot legacy. He has played at venues and festivals across the world, released several albums, and makes regular radio and television appearances, including "Later with Jools Holland" and "BBC Focus on Africa". Kadialy Koyate draws on his heritage and its traditional songs to create his own mesmerising compositions.
For Refugee Week 2021 we are delighted to present a pre recorded live performance by Kadialy Kouyate, which will be our Grand Finale, for more information please see event.