Bumi Thomas - Featured Artist 2021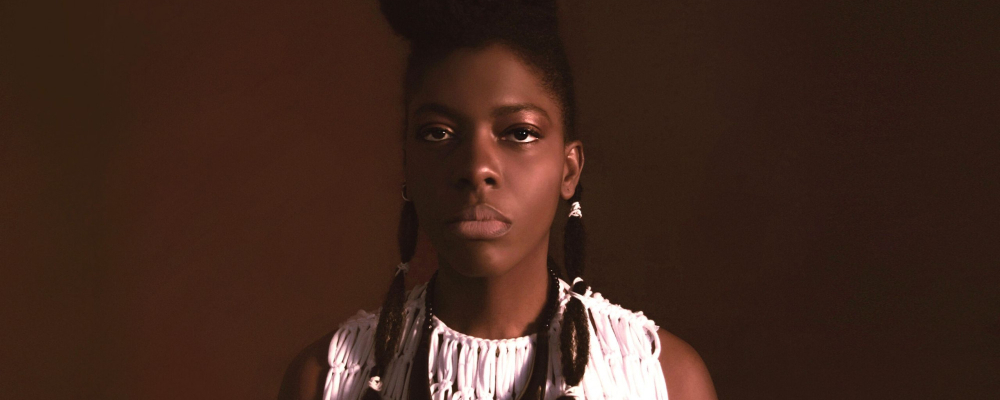 Bumi Thomas is a contemporary Scottish Nigerian singer-songwriter whose ethereal voice stokes the soul transcendentally. Her acoustic and evocative style is inspired by her multicultural heritage expressed visually and sonically as invocations of non-linear identity. 'I tell stories about movement, migration, displacement, joy and humanity.' 
Music and photography are her mediums of synthesis. She curates spaces for trans-cultural dialogue highlighting the role of art and the female voice in evolving cultures.
Her cinematic sound combines jazz, high-life rhythms, palmwine grooves, reggae and blues, infused with folk and delivered with soul. Her musicality is rich in texture, stimulating lyrics, haunting melodies and raw emotion.BUMI earned her stripes on the live circuit and has shared the stage with many musical greats, including Tony Allen, Ginger Baker, Keziah Jones, Shingai Shoniwa, Ayanna Witter Johnson, Melody Gardot, Rhiannon Giddens, Laura Mvula,  Les Amazones des Afrique, Andrew Ashong and more. Playing sold out shows in  venues such as the London Jazz Cafe, Roundhouse, Somerset House, Ronnie Scotts,  Royal Festival Hall,WOW (Women of the World) Festival, Frieze Art Fair,  eARTh, Houses of Parliament, Tate Modern  Autograph, New Art Exchange, Royal Opera House  London Palladium and the Royal Albert Hall.
Her latest EP 'Broken Silence' released in June 2020 reached No 1 on the UK Itunes  RnB charts and was described as 'Strikingly original'  by London Jazz News and  'Visceral and Timely' by The Sunday Times. The lead Single 'Black Child' was featured on BBC Radio 4 Loose Ends. 
Link to the Guardian interview- https://www.theguardian.com/music/2020/jul/07/bumi-thomas-glasgow-born-singer-given-two-weeks-to-leave-uk
Broken silence is her first response to the ordeal, a story of evolution, solidarity, love transformation and rebirth. It is a  journey that encompasses politics, culture, migration and activism through music. It responds  to the UK hostile environment policy, a consequence of systemic and institutional racism locally and globally.
Bumi Thomas was born in Glasgow to Commonwealth Citizens in 1983 and is currently raising awareness through her Initiative 'Border Natives' Migration Culture + Interconnections about the retroactive consequences of the 1981 British Nationality Act on UK Born residents that are yet to be formally recognised as citizens in Britain today, due to the changes in Immigration law that have compounded in the Hostile Environment Policy. BBC Interview: https://www.bbc.co.uk/news/av/uk-49065905
Bumi is a  multidisciplinary artist whose work explores transcending cultural  and ideological boundaries, using music and photography as her mediums of synthesis.   Bumi studied fine art and visual communication at Bath Spa University. Thomas has spoken at TEDx Events about the Power of Purpose, the role of art in evolving cultures and the Ripple Effect in the Next Generation. 
We are delighted to announce that Bumi Thomas will be headlining our main Refugee Week Event at Mac Birmingham
Twitter : @bumithomas
Instagram:  @bumisees
Facebook: BumiThomasMusi