Autumn Bitesize Series Sept- Dec 2021 (Watch Again)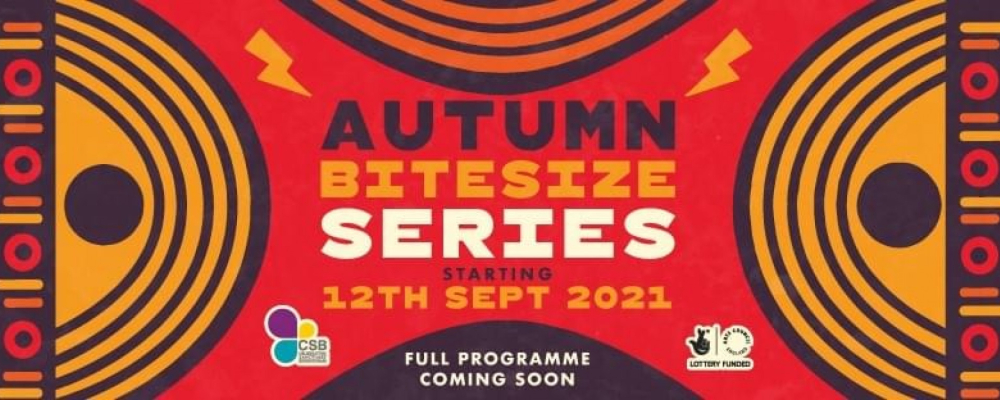 CSB Autumn Bitesize Series
September – December 2021            
Zak Sikobe - 12th September 
Watch Again: Zak Sikobe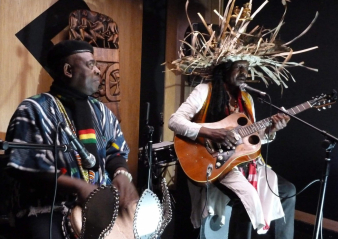 Zak Sikobe is a guitarist and singer originally from Kenya, now based in London.  Zak is an accomplished musician who has achieved global status and recognition. He has toured and performed with Taxi Pata Pata, the late Ayub Ogada and Peter Gabriel, The Master Drummers Of Africa and many more.  Zak heads his own band known as, The Bush Doctors and this performance offers a duet version, presenting an explosive collision of sounds, from world music. A journey travelling through East, Central and West Africa comes together to create a rich mix of grooves refined by this veteran guitarist, accompanied by master drummer Henri Gaobi on percussion. Unmissable!
MUHA - 3rd October
Watch Again:  MUHA
Eastern European Contemporary folk band MUHA  from the heart of the multicultural East Midlands' Nottingham.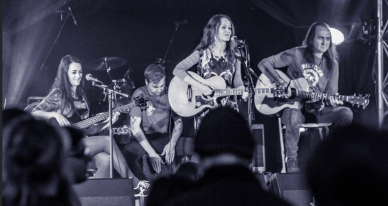 MUHA offers a new tradition in contemporary Eastern European music, influenced by the multicultural society in the UK. Entertaining with their musicianship through a sound stemming from eastern roots and engaging audiences through a variety of languages and catchy grooves.   Combining the melodic beauty of Eastern European folklore, North Indian Kathak rhythms, Cuban beats and original lyrics they mesmerise with a musical feast rooted in the Slavonic tradition but cultured from the world. 
MUHA's musicians come from different walks of life and each one of them combines their expertise to create a truly unique sound. The band formed in 2004 when singer/ songwriter Iryna Muha met guitarist Dmitry Fedotov. Together with Louise Clements on bass/kathak vocals and Nikki Mckenzie percussion, MUHA offers an enthralling fusion of Slavonic-rooted music enhanced with rhythms and global folklore narratives.
Samer Rashed - 17th October
Watch Again: Samer Rashed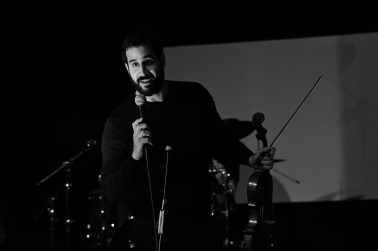 Samer Rashed is a viola player, composer and musician from Jerusalem. He received his masters in Gypsy, Turkish and Jazz music in Istanbul.  
Throughout his music career, he's had the pleasure to perform in many countries and alongside incredible musicians. Since 2007, he has participated in concerts and festivals all over the world, including, the Proms Festival in London, alongside world-renowned Violinist Nigel Kennedy, Beiteddine Art Festival with Artist Marcel Khalifeh, the International Jazz Festival in Norway and the World jazz festival in Germany.
In 2016, Samer launched the first Viola and Gypsy Jazz album in Palestine "Gypsy Rhapsodies". The album included original pieces and re-arranged covers in jazz and gypsy music. He followed this in 2019 with his second album, "Tales of the Gypsy Jazz", which consisted of original pieces, performed with distinctive music instruments (such as the buzuq and accordion) and reflected high technique in Gypsy Jazz music that introduced yet again the unprecedented employment of the viola in this genre.
"Tales of the Gypsy Jazz" was introduced to audiences through several tours across Palestine and the UK.
Harare - 31st October
Watch Again: Harare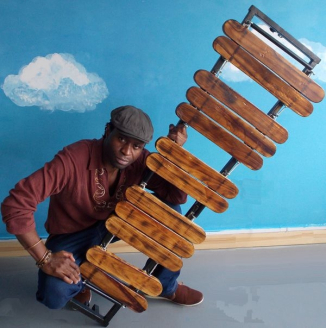 Harare are one of only a handful of Zimbabwean dance ensembles in the UK today. Fronted by the exuberance and charisma of Kuda Matimba, Harare feature a groundbreaking line-up, mixing the buzzing acoustics of the Southern African rich-toned marimba, mbira, ringing jingling guitars, swooping basslines, irresistible dance rhythms and uplifting vocals. A virtuoso marimbist, Kuda Matimba was a member of Zimbabwe's legendary Bhundu Boys, a groundbreaking force in the African music industry, as they paved the way for more artists to reach commercial success in Europe and the US.
Harare celebrates both the past and the future of African dance music and brings a spectacular mix of Southern African musical styles, particularly the musical styles of Zimbabwe. Kuda strongly believes in the importance of preserving one's heritage through music. Harare's music is about social awareness, life yesterday, today and tomorrow, advice, respect, love for one another and compassion. It expresses emotions such as pain, love, wisdom and rage. Words to the songs are performed in the Shona language of Zimbabwe.
.
All Events Livestreamed at 3pm (Sundays)
After a fun packed, post lockdown Summer of live events, CSB is excited be back with our Autumn Bitesize Series.  This Autumn we have a wonderful selection of music from around the world, in bite-sized, pre-recorded, live performances.  Get cosy on a Sunday afternoon and tune in to our livestreamed series, or listen later at your leisure.
Watch here:
CSB Page - https://www.facebook.com/celsancfest
Youtube - CSB Livestream - https://www.youtube.com/channel/UC1OBGLy2bwNMw-WPLadqRiA
 Cheng Yu - 14th November
Watch Again:  Cheng Yu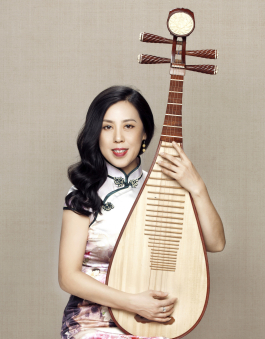 Cheng Yu formerly a pipa soloist with China's National Orchestra, is a leading UK-based Chinese musician, and ethnomusicologist with an international reputation.  She is a virtuoso pipa (4-stringed lute) and guqin (7-stringed zither) player with Bmus (distinction, China), MMus and PhD (SOAS, Univ. of London) degrees. She is the co-founder of the UK Chinese Music Ensemble, the founder of the London Youlan Qin Society and the award-winning Silk String Quartet. She is based in London and teaches and researches at SOAS, University of London.
Cheng Yu regularly plays traditional and contemporary music, has given concerts in more than 40 countries and has published 12 CD albums and many articles on Chinese music. She has performed works by Tan Dun, Karl Jenkins, Judith Weir and Peter Wiegold, and played  with Lang Lang, Matthew Barley and Damon Alban. She is a recipient of funding from Arts Council England (4 times), Women in Music and the Arts and Humanities Research Council for projects such as her recreation of the 5-stringed pipa and its new music, and the First London International Guqin Festival (2018).  Since 2018, she has collaborated across genres at the China Now Festivals for 3 consecutive years such as the Guqin and Piano concert and music for digital AV (2021). In 2019, she played new works with the London Symphony Orchestra and was featured on the BBC Radio 3 'Late Junction' and Planet Music (2021). 
Since the onset of the pandemic Cheng Yu has been awarded further ACE grant funding and worked on various online and offline projects. These include many online Chinese music courses and a dozen international Zoom Yaji music gatherings involving artists from over 15 countries and it has shown on China's CCTV 4 in Feb 2021.  Cheng Yu has performed for HNS and Chinese communities for fundraising events.  She was one of only eight artists invited by WOMAD to feature in their live streamed "Silk Breeze" concert at the WOMAD@home Festival 2020 and 2021.  She performed the AiKama new composition with Indian musicians and the London Film Orchestra at LSO's  St. Luke's in June.  Her new CD album "The Dragon Chants" recorded with 1930's silk string guqin will be published under ARC in August 2021.   www.ukchinesemusic.com/cy.htm
Kausary - 28th November 
Watch Again: Kausary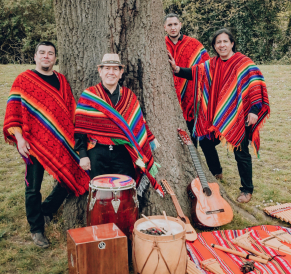 Kausary are one of Europe's best-known Andean bands. They boast an exciting, expressive and talented line-up that will enchant any audience with their sounds of Latin America. Whether it is music for the heart or for the feet.  Formed in 1995, in the UK, Kausary has a repertoire of traditional Andean and contemporary Latin sounds. Music of the Andean highlands, coastal lowlands, Amazon basin and forest, Cuban and Latin are all played with a depth of emotion unequalled. "Our passion is to promote Peruvian and South American music, together with raising more awareness of Peru and Latino - America in the UK and the rest of the world."
.
.
Rihab Azar - 12 December 
Watch Again: Rihab Azar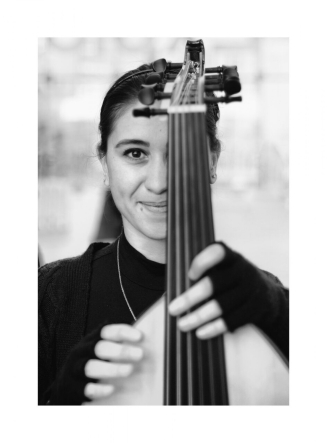 Rihab Azar is a Syrian oud player and music educator.  A graduate of the Conservatoire of Damascus, Rihab was the first woman oudist to perform accompanied by the Syrian National Orchestra for Arabic Music (2014).  In 2015, she was a recipient of  a Chevening scholarship which enabled her to study Music Education at Master's level at UCL. Arts Council England Recognised her as a musician of "exceptional promise" (2016). Since 2015, Rihab has been performing around the UK, collaborating on several interdisciplinary and cross-genre projects as well as her involvement in social advocacy. Rihab has been featured on multiple occasions on BBC platforms.
Rihab performed for CSB in 2019 at Ikon Gallery and for Syrian residents in a community setting.  She also produced an Up Close digital performance and workshop as part of CSB's 2021 Refugee Week Online Programme.  We are really excited to be working with Rihab again and to bring her beautiful and heartfelt music to our audiences.
.
Stay tuned for more information
 All events are supported by Arts Council England