20 Yrs of B'ham Refugee Week MAC Summer Series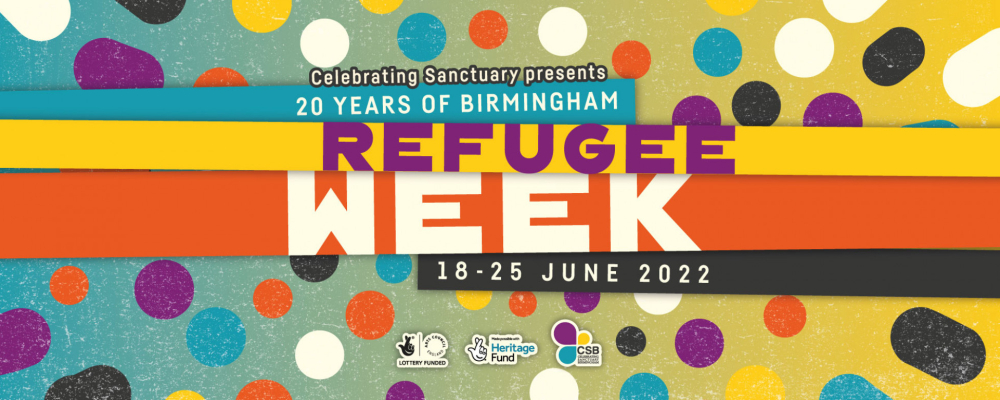 Hope, Determination and Song by Anna Mudeka
Thursday 23rd June              8pm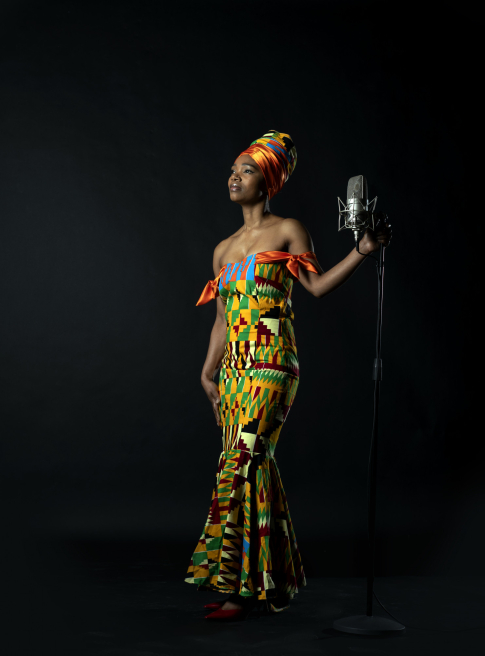 Zimbabwean born singer, musician and storyteller Anna Mudeka tells the remarkable life story of an iconic South African singer, songwriter and civil rights activist, charting her rise from the townships of Johannesburg to global star, forced into exile for her stand against apartheid and marginalised for championing Black rights. Told in four character incarnations chronicling a life blighted by hardship, tragedy and struggle, Hope, Determination and Song features many best loved songs including Mbube, Pata Pata and Soweto Blues, embodying an irrepressible spirit and integrity and which earned her legendary status.
Hope, Determination and Song is a solo performance by Anna Mudeka and is produced for family audiences of all ages. Script by Zimbabwean writer Tomas Lutuli Brickhill, musical direction by John Vigar at Totena Music, backing soundtrack recorded by Zimbabwean multi-instrumentalist Ziva Guveya. Directed by Tonia Daley-Campbell. 
20 years of Birmingham Refugee Week Festival Family Event
The MAC
Saturday 25th June              1-4.30pm
Celebrating Sanctuary Birmingham's Refugee Week Festival happens each year in June, celebrating the contribution and resilience of refugees in the UK, and sharing their stories and campaigns.  Join us for an exciting afternoon of music with performances by top musicians from around the world.
Seikou Susso (Gambia)
Muha (Ukraine, Latvia, UK)
Los Musicos (Columbia)
Didier Kisala & The Redeemed (DRCongo)
Also spoken word, community performances and presentations. 
Samer Rashed & Surge: Tales of the Gypsy Jazz
Saturday 25 June 2022
Outdoor Theatre at Midlands Arts Centre                  7:30pm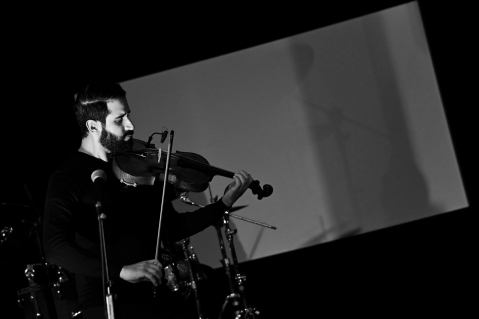 Following on from their sold out show at Centrala in 2019 Acclaimed Palestinian viola player and composer Samer Rashed returns to Birmingham with his band to perform "Tales of the Gypsy Jazz". This is his second album that follows his unique path of putting the viola at the centre of his work. For this speical event, you will hear Samer and his band joined by musicians from Surge Orchestra, re-imagining his music with some of Birmingham's finest players including Alex Polack, Katie Stevens, Ruth Angell and Xhosa Cole.
This event Wes presented by Surge Forward Music and Arts in partnership with Celebrating Sanctuary Birmingham as part of Refugee Week Festival 2022
Summer Special – Outdoor Arena
With Reggae Winehouse and Nifeco Costa & Babock Djazz
Friday 8th July
Reggae Winehouse (8.30pm)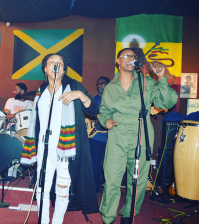 A nine piece amalgamation of musicians and artist all hailing from in and around Birmingham.
Some have performed with many well-known artists and enjoy the music from all genres .
Reggae Winehouse present the lyrical genius and songs of the iconic Amy Winehouse, reworked in a reggae style with some original and new harmonies.
Nifeco Costa (7.30pm)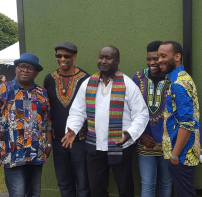 Singer and guitarist from Guinea-Bissau, performs with his band "Babock Djazz", all local musicians originating from around the globe.  
Nifeco brings beautiful melodies, a sweet voice and an infectious Latin groove, guaranteed to get people dancing! 
He has become a regular contributor to the CSB programme and was also involved in a collaboration with Surge Orchestra at MAC.
The MAC
Friday 8th July               7.30 – 10pm
Cuban Rhythm and Son With Son Yambu Plus DJ
Thursday 8th September
Son cubano! Irresistible tropical rhythms and Afro-Cuban sound from the streets of eastern Cuba.
Son Yambu play authentic 'Son Cubano' or Cuban son - the essential Afro-Cuban music originating from the streets of eastern Cuba at the turn of the last century.  Son is a fusion of Spanish and African rhythms and is the root of all salsa music. 
Formed in 2011, Son Yambu features a new generation of musicians who are all passionate about maintaining the traditions of the genre, continuing the Buena Vista legacy that put Cuban music back on the map in 1997.
Dunia Correa from Guanabacoa, Cuba, is an acclaimed international singer, previously performing with many Cuban bands.  Frank Portuondo Ortiz from Guantanamo on trés and backing vocals, toured with Cuban bands Manguaré, Son Del Nene and Pedrito Calvo, before joining Son Yambu. Yambu's rhythm section boasts the extraordinary talents of Javier Fioramonti on bass, Rene 'Menique' Savigne on congas, Oscar Martinezon bongos and Toby Herschmann on timbales.  They're the force that drives the music along.  And soaring above it all, there's the trumpet of virtuoso Alberto 'Muziquito' Savigne, whose credits include Septeto Matamoros, Los Chicos Del Barrio, Grupo Turquino and Septeto Narbori to name but a few.
Playing their irresistible tropical rhythms, they bring their audiences a truly sensational, authentic Latin-music experience, and their music is guaranteed to turn any event into a fiesta!
The MAC Outdoor Arena
Thursday 8th September                8 – 10pm
Celebrating Sanctuary Birmingham
2022 is the 20th Anniversary of CSB and the Refugee Week Festival in Birmingham.  To mark the occasion we've launched a year long program called We Are Birmingham 2022, where we'll reflect on and showcase 20 years of diversity and culture in Birmingham's Music and Arts Scene. 
To find out more about We Are Birmingham 2022, please click here.
Celebrating Sanctuary is supported by
Arts Council England & National Lottery Heritage Fund