Compton Verney Art Gallery After Hours (August 2022)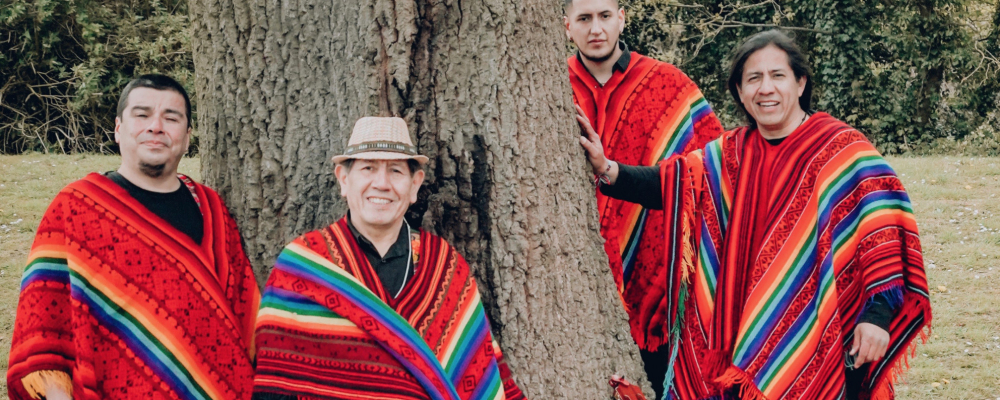 August 5th  6-9pm
Compton Verney
Warwickshire
CV35 9HZ
Following our magical event in April, where we filled the galleries with music, Celebrating Sanctuary is excited to return to the idyllic location of Compton Verney Arts Gallery, located in a restored Grade I listed 18th-century mansion, surrounded by 120 acres of beautiful parkland.  This time we'll be located in the grounds and visitors to the event will be treated to a range of music from different cultures and parts of the world, such as Haiti, Peru and China.
About the Artists
Germa Adan - (Haiti)
Germa Adan is a Haitian folk artist known for her ability to write and perform in the style of a storyteller with a strong undercurrent of social consciousness at the heart of her music. She writes and  performs a tapestry of ethereal vocal and stringed harmonies, influenced by the overlapping identity with cultures, especially so in the Haitian, American and British folk influences that colour her sound.   Germa performs as a solo artist, and also collaborates with musicians and vocalists from many different backgrounds and genres.  'captivating and honest', Folkroom London
.
Yijia – (China)
Yijia is a Chinese musician and singer-songwriter, specailising in playing the Guzheng (Chinese Zither) and traditional singing.  She is a Chinese Music Award-Winner, and received a Global Talent visa endorsed by Arts Council England.  Skilled in Mandarin, composition, events organising, writing, communications and media, Yijia has strong networks with Chinese music, and aims to build a bridge between the UK and Chinese music scene.
.
.
.
.
.
Kausary - (Peru)
Kausary are one of Europe's best-known Andean bands. They boast an exciting, expressive and talented line-up that will enchant any audience with their sounds of Latin America. Whether it is music for the heart or for the feet.  Formed in 1995, in the UK, Kausary has a repertoire of traditional Andean and contemporary Latin sounds. Music of the Andean highlands, coastal lowlands, Amazon basin and forest, Cuban and Latin are all played with a depth of emotion unequalled. "Our passion is to promote Peruvian and South American music, together with raising more awareness of Peru and Latino - America in the UK and the rest of the world."
Celebrating Sanctuary Birmingham (CSB) is a diverse music and arts organisation with a mission to support, promote and develop artists from refugee and migrant backgrounds.
"2022 is the 20th Anniversary of CSB and to mark the occasion we've launched a year long program called We Are Birmingham 2022, where we'll reflect on and showcase 20 years of diversity and culture in Birmingham's Music and Arts Scene."
To find out more about We Are Birmingham 2022 please click here