CSB - Lunchtime Concerts at Symphony Hall (B:Music) 2022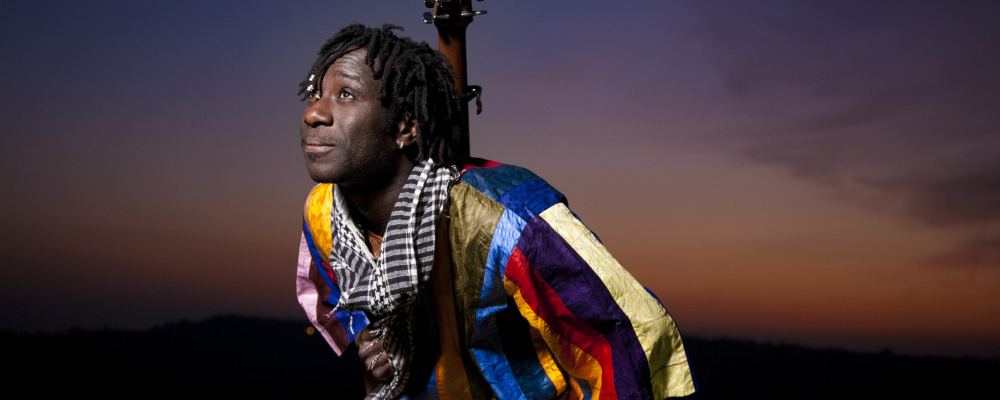 Lunchtime Concerts at Symphony Hall (2022)
Moving into 2022 Celebrating Sanctuary continue their series of free lunchtime events in partnership with B:Music (Symphony Hall).  As part of the celebrations for their 20th Anniversary Programme CSB will be presenting some amazing World Music artists from across the country, with music originating from around the world. 
Thursday 27th January – 1pm                      
Amadou Diagne (Senegal)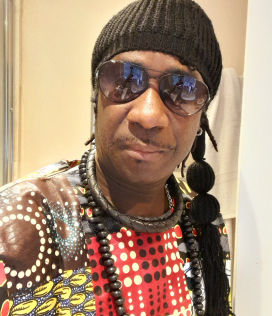 The 2022 series starts with Senegalese musician Amadou Diagne, who is descended from a Griot line of percussionists and singers.  His talent as a percussionist led him to becoming a member of l'Orchestre National du Senegal, also performing with some of West Africa's top artists.   Since moving to the UK Amadou has forged his own musical identity as a singer, songwriter, and multi instrumentalist drawing on the traditional music and rhythms of West Africa.  He writes and performs in Wolof, French and English, and as a guitarist has developed a unique and intricate style which draws on his skills as a percussionist. Amadou has a love of improvisation and an eclectic musical inspiration, delighting in the rhythmic possibilities within the melodies he composes.  His music has attracted global airplay and he has recorded and released several albums of his music. 
"Honey-smoked vocals …Plaintive, acoustic and brimming with an unhurried assurance." Jamie Renton, fROOTS Magazine
Thursday 24th February – 1pm
Germa Adan (Haiti)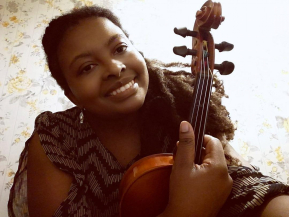 Germa Adan is a Haitian folk artist known for her ability to write and perform in the style of a storyteller with a strong undercurrent of social consciousness at the heart of her music. She writes and  performs a tapestry of ethereal vocal and stringed harmonies, influenced by the overlapping identity with cultures, especially so in the Haitian, American and British folk influences that colour her sound.    Germa regularly performs with her band of fantastic musicians and vocalists, also as a solo artist with violin and guitar.  'captivating and honest', Folkroom London
Thursday 24th March – 1pm
Namvula (Zambia / Scottish)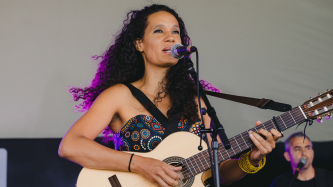 Fusing the folk and urban traditions of her Zambian homeland and her Scottish roots with London's eclectic music scene, Namvula blends African sounds and rhythms with Latin, jazz and folk into uplifting and emotive songs. Crossing boundaries with a refreshing honesty and evocative lyricism, Namvula's music transports listeners into different worlds, whilst staying firmly rooted in African soil. One of the few Zambian artists performing in Europe, Namvula has collaborated and shared the stage with top international artists, and has worked with some of the UK's most respected African, jazz and folk musicians.
Namvula is also a creative music-making and choral workshop facilitator and believes in the power of music to uplift and engage.
Celebrating Sanctuary Birmingham (CSB)
CSB is a diverse music and arts organisation with a mission to support, promote and develop artists from refugee and migrant backgrounds.  
Celebrating Sanctuary is supported by Arts Council England