It's our Birthday, we're 20!!!!!!!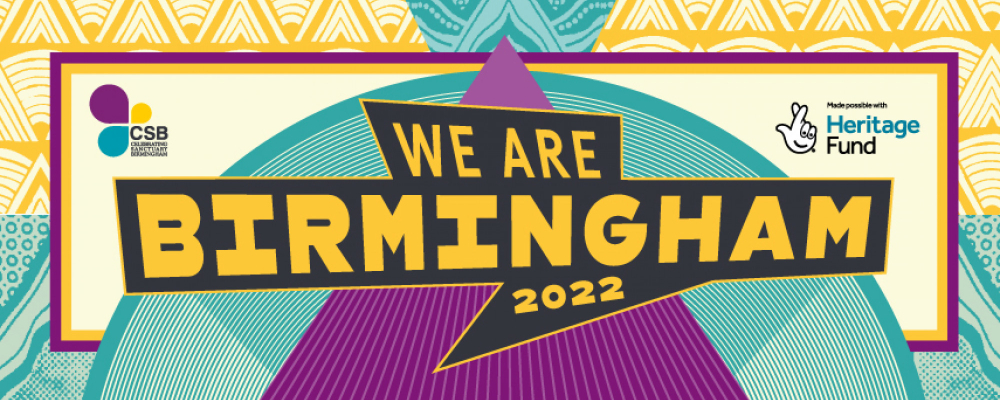 And to mark the occasion we've launched a year long event called 'We Are Birmingham 2022 '
A celebration of 20 years of diversity and culture in Birmingham's world music and arts scene - showcasing the work of musicians and artists from refugee and migrant backgrounds.
There will be a roster of live and online events for you to get involved with at some of the city's most iconic venues as we'll be working in partnership with Symphony Hall, Ikon Gallery, Library of Birmingham, Mac and many more.
Follow us on social to make sure you don't miss a beat
First up was The 'We Are Birmingham 2022' launch! 
In October we began a series of regular Lunchtime Concerts At Symphony Hall, with the main launch event in December.
We knew it was going to be one to remember so we recorded the live show and streamed a the highlights across our social channels on the 27th March to launch the We are 
If you missed the live stream, do not worry, it's still up on our Facebook page and Youtube channel for you to watch at your leisure. 
Here are the details:
Head to our Facebook or Youtube channel and click play for performances from:
Germa Adan (Haiti)
Ava (Iran & UK)
Nifeco Costa & Babock Djazz (Guinea Bissau)
Kuda Matimba & Harare (Zimbabwe)
Millicent Chapanda and Sid Peacock (Zimbabwe / Northern Ireland)
Hosted by our very own Sid Peacock and Millicent Chapanda.
Don't forget to turn it up loud!!
Recording edited by: Simon King
The programme:
We are Birmingham! Self Portraits

Come and represent the diversity of our city! 
Take your self portrait with  help from Brian Homer of the famous 'Handsworth Self Portrait'.
Take a print of your portrait home and get the chance to see yourself in the digital exhibition.


Wednesday 20th April
Erdington Secret Arts Space

2 - 4pm

Arts and craft workshop with Margaret Murray

Address:
20 Central Square, Erdington High Street. B23 6RS 
Thursday 21st April
Symphony Hall 
12.30 - 2.30pm 
During our Lunchtime Concert with Congolese guitarist Niwel Tsumbu (1-2pm)
Address:
Jennifer Blackwell Space
Symphony Hall, Broad St, Birmingham B1 2EA