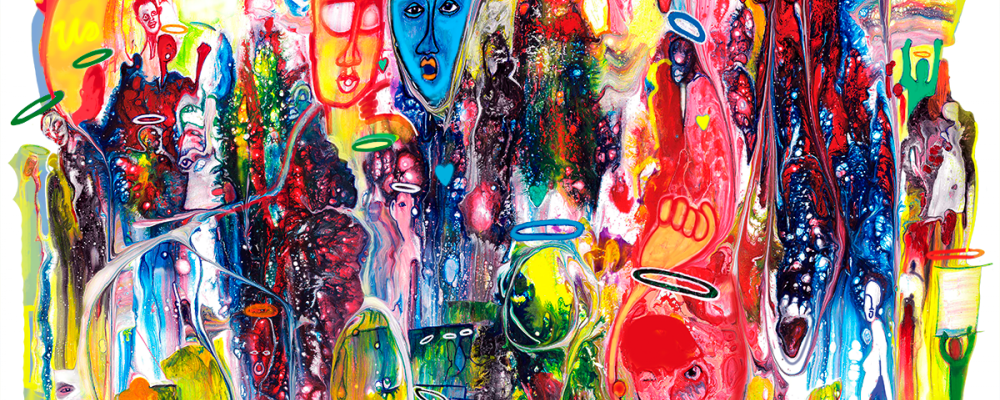 Refugee Week 2021 - We Cannot Walk Alone
There is a moment in Martin Luther King's historic 'I have a dream' speech when he turns his attention to the White people who, realising their destiny and that of their Black fellow citizens was intertwined, joined in the movement for equal rights. "They have come to realise that their freedom is inextricably bound to our freedom," he said…… "We cannot walk alone."
Through an exciting Refugee Week programme we reflected this message of people uniting to show support. Standing and walking together with refugees. With community projects and walks happening across the city, and being able to bring people back together, live and in person for events, for the first time in over 18 months, made this Refugee Week a special one.
CSB World Music and Arts Festival
We presented our World Music & Arts Festival from 14th- 20th June, including a live and online programme of events and creative content.
We worked with some amazing artists, with live performances from Didier Kisala (DRC), Germa Adan (Haiti), Nifeco Costa (Guinea Bissau), Kausary (Peru) and Bumi Thomas (Scotland / Nigeria). We held live "socially distanced" events at Centrala and Mac, presented by TV, Film and Theatre actor Patrice Naiambana (Sierra Leone).
We showcased some exciting commissions by featured artists including: A live recorded performance by Kadialy Kouyate (Senegal), An original short film by Patrice Naiambana, A new painting by Eddy Aigbe (Nigeria), A workshop and performance by Rihab Azar (Syria), Spoken word and art by Ahmed Magare (Somalia), plus new music from Nifeco Costa, Germa Adan, Millicent Chapanda (Zimbabwe), Sirius B (Latvia) and Didier Kisala. Here is what took Place 
Online Programme
Artist Commissions - Online events:
Launch event – Showcase of Artists Commissions and contributions from Birmingham Refugee Week Network members – (Birch Network – Baobab – Refugee Action – Restore)
Up Close with Rihab Azar 
Wednesday 16th June 1pm
An up close and personal event with the exceptionally talented Syrian musician Rihab Azar.  In this event Rihab shared stories about her music and it influences, gave a beautiful performance and then finished off with a short workshop.  We've had the pleasure the present Rihab in Birmingham in 2019 at Ikon Gallery with her trio, and at a community event for Syrian residents in Birmingham as a duet.  We were delighted to present Rihab Azar as one of our featured artists for Refugee Week 2021.
Rihab Azar – is a Syrian oud player and music educator, graduate of the Conservatoire of Damascus. Rihab was the first woman oudist to perform accompanied by the Syrian National Orchestra for Arabic Music (2014).  In 2015, she was a recipient of a Chevening scholarship which enabled her to study Music Education at Master's level at UCL. Arts Council England Recognised her as a musician of "exceptional promise" (2016). Since 2015, Rihab has been performing around the UK, collaborating on several interdisciplinary and cross-genre projects as well as her involvement in social advocacy. Rihab has been featured on multiple occasions on BBC platforms.
Emerging Artists Showcase
Wednesday 16thJune at 8pm - Livestream Event
Celebrating Sanctuary embarked on a new project in 2020 involving emerging artists from refugee and migrant backgrounds.  Each emerging artist has received support from a mentor to help them develop their own project.  Due to restrictions and lockdowns some projects have been delayed but we have a sample of work to share with you from 5 Emerging Artists.
Samah Karwi
Lazo Bastan
Farisai Dzemwa
Elaheh Nadali
Kia Aria
Find out more about emerging artists 2021
They have each produced very different kinds of work, all of which is personal to them and their experiences.
We are planning a live presentation and exhibition of work on July 24th at Centrala in Digbeth
We hope you enjoy this exciting series of presentations.
Event Image – Painting by Samah Karwi - 'The Willing of Life'
This project was devised and delivered by Celebrating Sanctuary Birmingham
Kadialy Kouyate and Finale event 
Sunday 20 June at 3pm – Online Event - https://youtu.be/_CRy_k-0wE0
To close Refugee Week we were delighted and honoured to present a beautiful performance by the amazingly talented and highly acclaimed Kadialy Kouyate.  Kadialy has performed for us many times over the years, as a solo artist and with his band, and always brings a top class, mesmerising performance.  He recorded this solo performance for us towards the end of lockdown.
Kadialy Kouyate - belongs to a great line of Kouyate griots descended from Balla Fasseke Kouyate, the first Mandinka jali who became official griot to emperor Sundiata Keita in the 13th century. Growing up in a family of griots, he played the kora instinctively from an early age. He acquired a great knowledge of songs based on traditional stories, the bedrock of his repertoire. Later, Kouyate fearlessly discarded these established forms and developed his own.
The Mandinka kora is a unique instrument with 21 strings. It sounds somewhat like a harp, but its intricate playing style can be closer to flamenco guitar. The kora originated with Kabu empire, present-day Gambia, Guinea Bissau and Southern Senegal.
Online Singing Workshops –
In partnership with Birmingham Opera Company (BOC) 
We ran 2 online singing workshops, involving a singer from BOC - Mariana Rosas, from Argentina, and Millicent Chapanda (Zimbabwe) and Sherry Fatemi, (Iran), represented CSB. The sessions explored different singing styles and music from different cultures.
Live events:
Centrala event - Didier Kisala
Our first live event for over 18 months saw us at the canalside at Centrala in Digbeth.  Although a small crowd, as we were still under restrictions, it was great to enjoy live music with an audience again.
Erdington Evening of Creativity at Oikos Cafe:
Event in partnership with Active Arts, Everyone Erdington, CSB & BCC
Millicent Chapanda, Hassan Salih Nour
In Her Shoes & Stories of Hope and Home, plus local community involvement
Refugee Week at Mac
An afternoon of live music with:
Bumi Thomas, Kausary
Nifeco Costa & Babock Djazz, Germa Adan with Jobe Baker-Sullivan
In Her Shoes, Stories of Hope and Home
Presentations from:
Asylum Matters, Birch Network, Migrant Help
Stand Up to Racism, Bashir Must Stay
Baobab Women's Book Launch event
at Cafe Sol – Warehouse Cafe
Millicent Chapanda
Presentations from Baobab women
Fircroft College – Awards Ceremony 
College of Sanctuary and Free Thinkers graduation
Millicent Chapanda & Sid Peacock
Community Engagement
Walk and Talk Project in partnership with Near Neighbours and BCC
We brought together groups through Refugee, Faith and Community networks to meet up, do some activities together, go on a walk and talk with new people, and enjoy some food together.  Some of these partnerships have continued and groups are meeting up over the summer to continue with activities. 
Groups involved included:
Bosnia House
BMAG, Aston Hall and Stories of Hope and Home
LEAF Creative, Refugee Action (Navigator Prj) & Shelanu
Bishops Croft – Church of England with Hope Housing
Kensington Hotel with Birch Network – Walk to Mac event
The Bike Project
Carrs Lane Church, Progressive Synagogue with St Chads Sanctuary
Erdington Six Ways Baptist Church
Fircroft College
In Her Shoes – Stories of Hope and Home