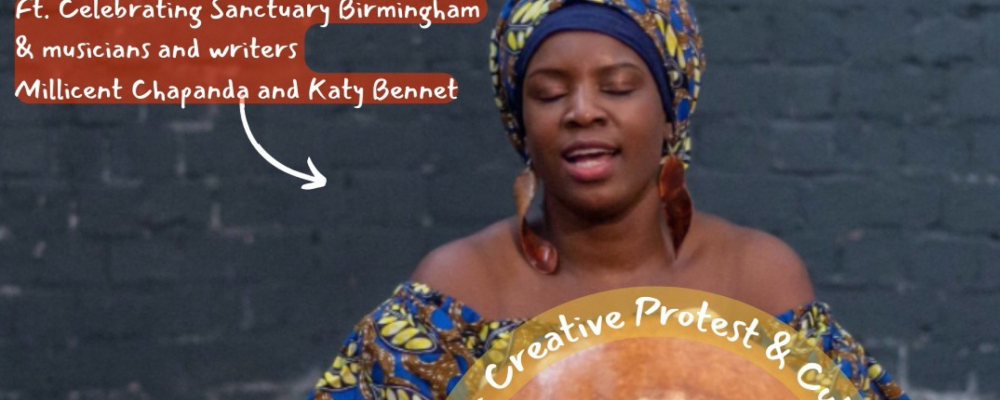 We're collaborating with The Gap Arts on part 5 of their Creative Protest and Cultural Resistance project which explores how across the globe and across centuries, ordinary people living under conditions of oppression and censorship have adapted their creativity and culture in order to resist, protest and survive.

You're invited to join our resident musician and singer Millicent Chapanda and singer / songwriter Katy Bennett (In Her Shoes) to explore ways of using music and song as a form of protest across cultures, before trying your hand at making and singing a song!

Wednesdays from 18th May
5.30pm - 7.30pm
The Gap Arts, Balsall Heath
FREE and refreshments provided.
No experience necessary.

Contact [email protected] to get involved.